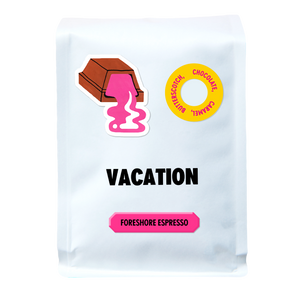 Drinking this delicious brew for years now!
Had the best coffee of my life in-store and immediately bought a bag. Now, years later, we still get bags shipped to us in NSW. Truly is a great, rich, blend of beans.
Love love love
This is my happiest, dream coffee for home! Never had latte greater. I discovered it after having a stop off in the shop in the city- beautiful, creamy, dreamy flat white I had to take a bag home. No I just get it on line every two weeks YUM!
Best Coffee!
Visited the Exhibition St store and had the best coffee I ever had. Purchased a bag of this amazing blend and now it's the only coffee I want to drink!!!
Awesome
Delicately sweet, balanced, sweet